New Book by Yoko Mori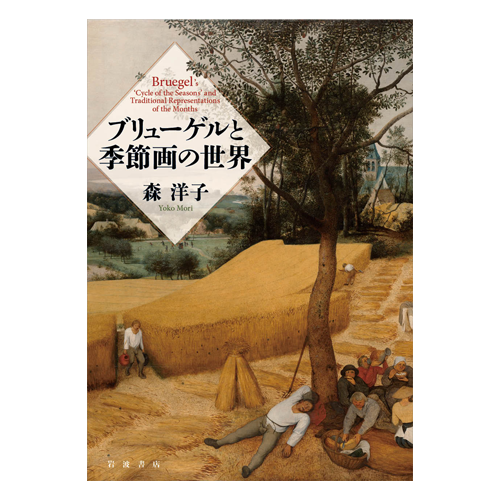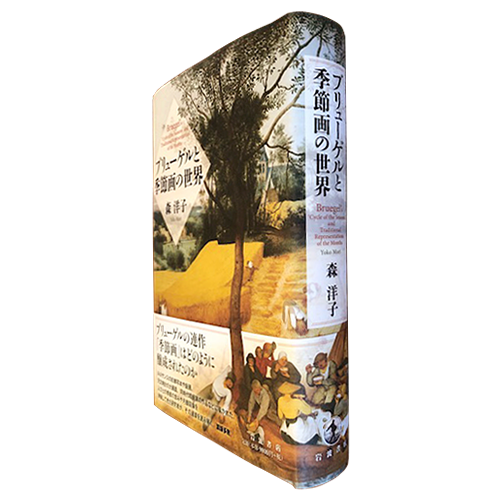 Bruegel's 'Cycle of the Seasons' and Traditional Representation of the Months
Iwanami Shoten, Publishers, 2022. 596 pp. 401 figures (in Japanese)
The Table of the Contents
Dedication The Royal Academy of Archaeology of Belgium
Chapter I.

Illuminated Several Monthly Activities of High Class and Labors of Peasants in the Breviaries and the Books of Hours in Northern Europe

Chapter II.

The Sixteenth Century-German Prints of the Twelve Months : Hans Sebald Beham, Workshop of Beham, Follower of Beham, Franz Isaac Brun and Jost Amman

Chapter III.

The Sixteenth Century-Paintings of Citzen's Life
A. The Clock and Calendar Indicator 's Panel Painting (Leuven)
B. Augsburg's Paintings of the Twelve Months (Berlin)

Chapter IV.

The Proverbial Images of Monthly Representations

Chapter V.

Pieter Bruegel the Elder's Preparatory Drawings, Spring and Summer and the Flemish Tradition of Monthly Representations

Chapter VI.

Pieter Bruegel the Elder's Cycle of the Seasons: The Gloomy Day, The Haymaking, The Harvesters, The Return of the Herd, The Hunters in the Snow. Bruegel's Observation on the Peasant.

Chapter VII.

Post Bruegel's Paintings and Prints of the Twelve Months: Alkmaar Master of Twelve Months, Maarten and Lucas van Valckenborch's Twelve Months Paintings, Maarten de Vos's Twelve Months Prints, Jan van de Velde II's Twelve Months Prints, Cornelis Dusart's Twelve Months Prints
Stephan Kessler's Twelve Months Paintings at the Feast Hall in Monastry Benediktbeuern

Appendix

The Recent Research on Pieter Bruegel the Elder.

First published list

Epilogue

Footnotes

Bibliography

Photographic Credits

Index
Extract from Book Review: Toshoshinbun, Feb. 18, 2023, no.3579
Professor Kayo Hirakawa
Tosho Shimbun (Weekly Book Review Newspaper)
Feb. 18, 2023

This book is perfect to understand various activities of Bruegel's peasants depicted in Bruegel's Cycle of the Seasons. In addition to the Netherlands, where Bruegel was active, Mori has expanded her research field to collect the images of monthly as well as seasonal labors and pastimes in German and French paintings and prints as Bruegel's pictorial background. She identifies the images of most of agricultural activities with their detailed work content using specific tools . In addition to her vast amounts of research in art history and folklore, she has gained knowledge through interviews with the present winemaker. It is exhilarating to follow her persuasive interpretations of our often unnoticed detailed agricultural works in his paintings.